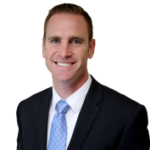 Director of Investments at CareTrust REIT
Mark Lamb is the Director of Investments at CareTrust REIT. He has served in this position since July, 2014. His duties include investment underwriting, due diligence, business development and asset management.
Prior to joining CareTrust, Mr. Lamb operated one of Plum Healthcare's flagship facilities from 2011 to 2014. Between 2008 to 2011, he served as the Director of Investments at Nationwide Health Properties, Inc., a healthcare REIT. During those three years, he underwrote and helped acquire over $1 billion of new investments across the Seniors Housing and Skilled Nursing sectors.
Prior to his time at NHP and PLUM, Mr. Lamb served as a Regional Administrator at North American Health Care, Inc., he worked as a Portfolio Manager at J&B Asset Management (now TruAmerica Multifamily) and as an Investment Associate at The Bascom Group, a private equity real estate investment firm.
Mr. Lamb has been a licensed nursing home administrator since 2002 and holds an MBA from the University of Southern California.
Contact Information
905 Calle Amanecer, Suite 300
San Clemente, CA 92673
Phone Number: (949) 542-3130