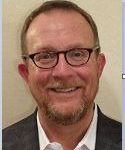 Executive Vice President, Formation Development Group, LLC
Mark P. Maberry is co-founder and Executive Vice President with Formation Development Group (FDG) of Alpharetta (Atlanta), Georgia. FDG is an affiliate of Formation Capital, a leading investor in the senior living industry. FDG is known for its distinctive senior living projects in top locations across the United States. The firm invests in its own projects, and also provides comprehensive development and asset management services to partners and clients.
Mark and his partners at FDG, Mark Spiegel and Jay Robinson, have extensive experience in the development, construction, acquisition, disposition, repositioning, operation, marketing, financing and asset management of a variety of senior living communities representing approximately 100 projects with an aggregate value of approximately $1.5 billion.
Prior to co-founding FDG, Mark was an Executive Vice President with Argos Realty Partners and was previously an Executive Vice President with EdenCare Senior Living Services, where he headed up real estate development as well as corporate sales & marketing. EdenCare grew from a start-up to a regional company with 38 assets and 1,500 employees. After the sale of EdenCare in 2004, Mark and his current partners founded Argos Realty Partners, then merged Argos into the Formation Capital family in 2007, changing the name to FDG. Mark began his career in senior living in 1990 with Sunrise Senior Living in McLean, Virginia, where he served as Project Manager and Vice President of Development. From 1994-1997 he was with Deerfield Healthcare Corporation in Baltimore, a developer and operator of adult day care centers. Mark is a graduate of Virginia Tech.