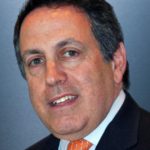 Chief Executive Officer, Sunrise Senior Living Inc
Mr. Ordan was named chief executive officer of Sunrise in November 2008 after joining the Company in March 2008 as the chief administrative and investment officer. He also serves on the Company's board of directors.
Prior to joining Sunrise, Mr. Ordan was the chief executive officer and a director of The Mills Corporation. Previously, he founded and was chief executive officer of Fresh Fields Markets, served as chief executive officer for Balduccis, and also sat on the board of Federal Realty Investment Trust for ten years, serving as non-executive chairman for five years. He began his career after business school in the equities division of Goldman Sachs.
Mr. Ordan is a graduate and former board member of Vassar College and received his MBA from Harvard Business School.