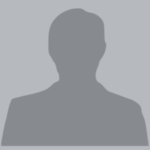 Chief Investment Officer, Housing & Healthcare Finance, LLC
Michael Gehl joined HHC in 2011 and currently serves as the Company's Chief Investment Officer. Michael is responsible for reviewing and structuring all loan applications that HHC receives and is a member of the Company's loan committee. He reviews all financial statements, HUD submissions, and appraisals. Michael recently assisted Deutsche Bank with their $940 million loan backed by 167 skilled nursing facilities in 19 states (with significant state concentrations in Texas, North Carolina, Colorado, Maryland and Michigan) comprising 20,222 licensed beds. The loan was provided to a subsidiary of Rubin Schron with proceeds used to refinance an existing CMBS loan that was funded back in 2006.
Michael was previously a Vice President at Credit Suisse in the Fixed Income department within the Investment Banking division. He worked in the healthcare real estate lending group, where his responsibilities included underwriting property cash flows, loan profitability analysis, credit committee presentations, rating agency presentations, loan documentation review, prospectus review and preparing investor road shows. Notable healthcare transactions he worked on include three of largest skilled nursing real estate transactions in history (Manor Care, Mariner Healthcare and Beverly Enterprises).
Michael is a graduate of the University of Michigan.