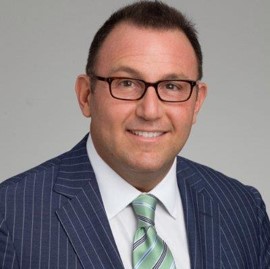 Principal – Active Living, Capitol Seniors Housing
Michael Hartman is responsible for CSH's Active Living platform, which focuses on investing in assets catering to residents who are Over 55. This opportunity includes acquiring and renovating existing assets, as well as developing new assets that are uniquely tailored to this community. Michael brings more than two decades of commercial real estate principal and advisory expertise to his role with CSH.
Prior to joining CSH, Michael was director of Investments, Senior Housing for Cortland Partners focusing exclusively on Active Living assets. Over a two-year period, he executed six transactions totaling over 1,200 units and deployed $140 Million of capital. Prior to that, he ran the Real Estate Division of Cohn Reznick Capital Markets, providing services that included debt and equity financing, M&A advisory, due diligence, and strategic investment advisement. Michael's extensive experience also includes a previous stint with CSH where he was part of the team that launched the original effort in 2003.
In the past, Michael served as Vice President for Sunrise Senior Living, Inc. and Deutsche Banc Alex Brown, respectively. Michael has also worked as an associate and analyst for Prudential Securities Incorporated and The Yarmouth Group, respectively. Michael began his finance career as a loan officer with Shawmut Bank in Boston, Massachusetts. Michael received his MBA in Finance and Real Estate from The Wharton School and holds his bachelor's degree in Economics from Connecticut College.