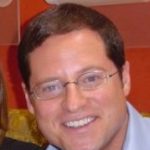 Managing Director, Head of Investment Banking, T. R. Winston & Co.
Michael Meyers is Managing Director and Head of Investment Banking at merchant banking firm, T.R. Winston & Company. Michael has more than 23 years of experience in investment banking, venture capital and asset management. Prior to joining T.R. Winston, Michael was the CEO and Chief Investment Officer of Arcoda Capital Management LP, a healthcare fund management company. Prior to founding Arcoda in 2007, Michael was a Partner and Portfolio Manager with GoldenTree Asset Management LP, a $17 billion multi strategy asset management firm. Between 2002 and 2006, MIchael was a founding Managing Partner, Portfolio Manager and Sector Head of Healthcare of Trivium Capital Management LLC. Between 2000 and 2003, Michael was a Managing Director, Partner and Member of the Board of Directors of Global Biomedical Partners AG, a life sciences venture capital and private equity firm located in New York and Zurich, Switzerland, that was acquired by HBM Bioventures in 2003. Prior, Michael was Director and Relationship Manager, Biotechnology and Pharmaceutical Investment Banking with Merrill Lynch & Co. Michael was also a Vice President of Health Care Investment Banking with Cowen & Company. Michael began his career as a Biotechnology and Medical Device Research Associate at Hambrecht & Quist in New York. Mr. Meyers holds an M.P.H. in Health Policy and Management from Columbia University, and an A.B. in Biology from Brandeis University
Michael has served on the board of directors of six healthcare companies, and he is currently a Trustee of The JED Foundation.