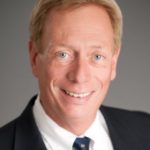 Senior Vice President, Walker & Dunlop LLC
With more than 25 years of industry experience, Michael Vaughn, senior vice president, manages origination, underwriting, and quality control of all healthcare loans.
Prior to joining Walker & Dunlop, Mr. Vaughn held numerous positions at the U.S. Department of Housing and Urban Development (HUD). Most recently he was director of the Office of Residential Care Facilities, part of the Office of Healthcare Programs in the Office of Housing in the Department of Housing and Urban Development. While at HUD, Mr. Vaughn was directly responsible for origination and asset management activities related to the $17.5 billion portfolio of Section 232 Insured Mortgages on Skilled Nursing and Assisted Living Facilities. He was involved in the LEAN process re-engineering effort, which enabled the program to reach higher levels of responsiveness, customer service and risk mitigation, both in development (underwriting) and servicing/asset management. Mr. Vaughn also chaired the healthcare loan committee and represented HUD at industry events and before Congress. Previously, in the private sector, Mr. Vaughn was a senior vice president of the Bank of New York's Fannie Mae/Freddie Mac Multifamily lender, ARCS Mortgage. He was also a vice president of Republic Realty Mortgage Corp., one of Berkadia's predecessors. In previous government service, he has worked in the Office of Affordable Housing Preservation and the Office of Public Housing Investment at HUD, and as chief asset officer of the Public Buildings Service at GSA.
Mr. Vaughn earned his MBA from Yale University's School of Public and Private Management and his bachelor's degree from Georgetown University.