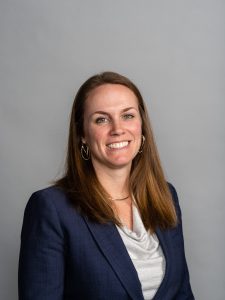 Senior Vice President, Investments of National Health Investors
Michelle R. Kelly joined National Health Investors Inc. ("NHI") in September 2017 and currently serves as Senior Vice President Investments.  In this role, Michelle is responsible for identifying new business opportunities, managing existing client relationships and strengthening NHI's brand throughout the industry. 
Michelle has over 19 years of experience financing and investing in the senior housing and skilled nursing industries.  Most recently, she spent over 6 years at Welltower Inc. beginning with a focus in asset management and transitioning to business development.  Prior to joining Welltower, Michelle spent over 10 years at GE Capital in its Healthcare Financial Services business focused primarily on debt for seniors housing and skilled nursing.  She held positions of increasing responsibility within underwriting, portfolio management and originations during her tenure at GE.  Michelle began her career with Heller Financial as a member of its Associate Development Program, ultimately joining its healthcare real estate business. 
Michelle was an inaugural member of the National Investment Center for Seniors Housing and Care Future Leaders Council and served as Chairperson of that organization from fall of 2011 to fall of 2012.  Michelle earned her BS in Finance degree from the University of Illinois at Urbana-Champaign.