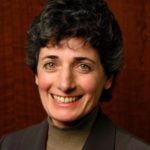 Managing Director, Capital Markets, JLL
Mindy Berman is a Managing Director at JLL and leads the national Healthcare Capital Markets practice. The group focuses on the capital and financing needs of healthcare providers, including hospitals, physician groups and senior housing operators, as well as investors and developers of healthcare real estate.
Mindy has over 30 years of corporate finance and capital markets experience.  Mindy has advised and arranged transactions for more than $5 billion of healthcare real property for providers, investors and developers including investment sales, developer build-to-suits and project and structured financing of hospital facilities, medical office and outpatient facilities, senior housing and skilled nursing facilities and other healthcare-related properties. She is a member of HFMA, the Advisory Board of Healthcare Real Estate Insights and a frequent contributor to industry publications and a speaker on healthcare, capital markets and accounting topics.
Prior to joining JLL, Mindy was in leadership positions at 42 North Structured Finance, KeyCorp and The Bank of Tokyo-Mitsubishi where she led business development and capital markets teams for their structured finance groups. Mindy received an MBA from Boston University and her BA from Brandeis University.