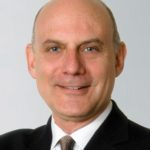 Partner, Proskauer Rose
Monte Dube is a Partner in the Chicago office and a member of the Health Care Department.
For 25 years, Monte has worked in the health industry guiding clients both domestically and abroad through the challenges presented by new government programs, the changing capital markets and technology adoption. His clients include hospitals and health systems, academic medical centers, health care and physician organizations and private equity firms.
Monte's practice is focused on high stakes merger and acquisition deals for hospitals, including many notable privatization and restructuring transactions, cross-border representation of health care companies in regulatory, joint venture and complex contracting matters and the defense of governmental investigations of health care compliance allegations. He also regularly represents private equity firms in health care acquisitions and advises on regulatory and reimbursement issues for their health care portfolio companies.
Previously, Monte was a Bigelow Teaching Fellow and Lecturer in Law at the University of Chicago School of Law. He regularly lectures and publishes on hospital-physician relations, hospital merger and affiliation transactions, fiduciary duties of not-for-profit trustees, and rural health care issues.