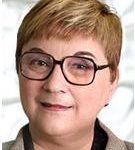 President, CARING Housing Ministries
Nancy Spring, President, CARING Housing Ministries. Nancy L. Spring currently serves as president of CARING Housing Ministries, a not-for-profit organization that specializes in creating and managing communities that serve people of limited income with exceptional needs, including seniors, families, and those who are physically disabled or chronically mentally ill.
As president, Ms. Spring oversees all corporate functions for CARING Housing Ministries including management services to affordable housing community clients, development of new communities; acquisitions of new clients and consulting services.
Ms. Spring has been a licensed skilled nursing facility administrator in California and Oregon and is a nationally known expert in the field of affordable housing. She is a published author and has won several awards and special honors in her field of expertise. Ms. Spring is a longstanding member of Leading Age and Aging Services of California. She has served in several leadership positions in both organizations.
CARING Housing Ministries is a Front Porch affiliate which strongly advocates for quality supportive affordable housing. CARING collaborates with non-profit sponsors, government agencies and financial organizations to revitalize existing communities and create new ones. Currently, CARING provides consulting and management services to communities in California and Arizona.