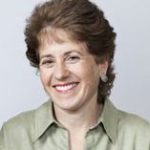 Partner, Hanson Bridgett LLP
Pamela S. Kaufmann's practice is dedicated to the representation of senior housing and care providers and tax-exempt organizations. She advises assisted living facilities, continuing care retirement communities, skilled nursing facilities, housing providers, hospices, home health agencies, adult day health centers, home care agencies and other providers on development issues (corporate structuring, licensing, real estate, tax exemptions), operations (contracting, regulatory compliance, elder abuse, consent and capacity issues, and nonprofit and tax-exempt compliance), risk management and insurance issues, affiliations, mergers and acquisitions. Her intimate knowledge of clients' operations and contracts, coupled with her extensive tax-exempt expertise, makes her a natural choice for borrower's counsel whenever clients incur or modify the terms of their tax-exempt debt.
Pamela remains on the cutting edge of legal reforms and developments in the senior housing and care industry. She currently chairs the LeadingAge Legal Committee and serves on the Aging Services of California Legal Committee. In the past, she has served actively on LeadingAge's and Aging Services of California's liability task forces, the State committees that rewrote California's continuing care laws and introduced "care at home" legislation, and a State task force that addressed elder care issues.
Pamela regularly speaks before industry organizations such as LeadingAge, Aging Services of California (ASC), LeadingAge Oregon, Aging Services of Washington, the California Assisted Living Association (CALA), and the California Association for Health Facilities (CAHF) on issues including coping with economic challenges, innovations in senior care, care at home models, Medicaid divestitures, elder abuse, disability discrimination, fair housing advertising, corporate compliance, tax exemption challenges, social accountability, and corporate governance issues. She has contributed articles on these and other subjects to The Journal on Taxation, Taxation of Exempts, Tax Exempt Organization Tax Review, Spectrum Magazine, California Health Law News, and the legal newsletters published by ASC, LeadingAge and CALA. She is committed to the use of plain English and advocates practical, cost-effective solutions to clients' problems.
Pamela is frequently sought after for her expertise on nonprofit and tax exempt issues. She is a co-author of the California Continuing Education of the Bar treatise, Advising California Nonprofit Corporations, and a past Chair of the Tax-Exempt Organizations Committee of the Taxation Section of the State Bar. Pamela has testified before the IRS on intermediate sanctions issues and regularly advocates on behalf of the charitable sector.