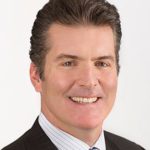 Chief Executive Officer, Care Capital Properties Inc.
RAYMOND J. LEWIS has been the Chief Executive Officer since the spin-off from Ventas, Inc. ("Ventas) in 2015. Prior to joining Care Capital Properties, Ray served as President of Ventas from 2010 to 2015, as Executive Vice President and Chief Investment Officer of Ventas from 2006 to 2010 and as Senior Vice President and Chief Investment Officer of Ventas from 2002 to 2006.
Previously, he was Managing Director of Business Development for GE Capital Healthcare Financial Services, a division of General Electric Capital Corporation ("GECC"), which is a subsidiary of General Electric Corporation, where he led a team focused on mergers and portfolio acquisitions of healthcare assets. Prior to that, Ray was Executive Vice President of healthcare finance for Heller Financial, Inc. (acquired by GECC in 2001), where he had primary responsibility for healthcare lending.
He is Chairman Emeritus of the National Investment Center for the Seniors Housing and Care Industry (NIC). Ray is also a member of the Executive Board of the American Seniors Housing Association where he serves as Vice Chair on the Executive Committee. He is a graduate of the University of Wisconsin.