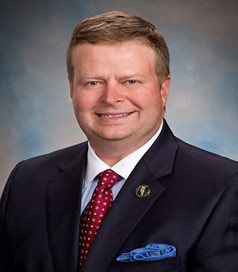 CEO, Stoneridge Partners
Rich Tinsely has been in the healthcare industry for over two decades, joining Stoneridge Partners as President & CEO. The scope and depth of his experience spans strategic acquisitions, operations, compliance and business development. For the past year, Rich also served as President of AgentLink, a wholesale insurance brokerage agency. He continues as an Executive Consultant with AgentLink today.
Prior to Stoneridge Partners, Rich was Chief Development Officer for Signature Healthcare, a long-term health care and rehabilitation company with 142 locations in 11 states and over 22,000 employees. He also served as Vice Chairman of the company's Home Care, Assisted Living and Residential Group Home segments. During his tenure with the company, Rich's focus was a disciplined and selective acquisition strategy, closing transactions on more than 45 facilities with $350+ million in revenue. He continues today as an Advisory Board Member.
Earlier in his career, Rich served as Chief Development Officer for ResCare, the nation's largest private provider of services to people with disabilities, the largest one-stop workforce contractor and the largest privately-owned home care company. He was also Executive VP of Workforce Solutions and oversaw a very active deal team looking at 100+ deals per year with revenue targets of approximately $100 million per year in acquisition growth. Rich's role included, acting as Vice President of Compliance and Business Development for Almost Family, Inc., a provider of home health nursing, rehabilitation and personal care services, with over 250 locations in 15 states.
Rich has served on numerous nonprofit and for-profit boards; providing financial, accounting, legal and acquisition/divestiture advice. In addition to his JD and an MBA from the University of Louisville, Rich is also a Certified Public Accountant, a Certified Management Accountant and Certified Nursing Assistant.