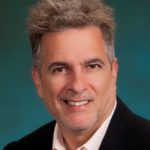 Chairman of the Board and Chief Executive Officer, Sabra Healthcare REIT, Inc.
Rick Matros has served as Sabra Health Care REIT's Chairman, CEO, and President since its inception in 2010. He was Chairman and CEO of Sun Healthcare Group, Inc., from 2001 until the transaction which created Sabra in 2010. Mr. Matros founded and served as CEO and President of Bright Now! Dental from 1998 to 2000, remaining a Director through its subsequent sale in 2010. In addition, Mr. Matros was a Principal and Partner of CareMeridian, LLC, a company specializing in traumatic brain injuries, from 1998 until the sale of its operations in 2006. From 1988 to 1997, Mr. Matros held CEO and other executive positions at Care Enterprises and Regency Health Services, both publicly held post acute companies.
Mr. Matros currently serves on the advisory board for RFE Partners and he is the Executive Producer of Sabra Films, LLC.
Mr. Matros is a lay leader in the Jewish Community, serving as a member of the Hillel Orange County Board, a member of the National Board of Directors for AIPAC, and sits on the Governing Board of Aleh-JNF.
Contact Information
Sabra Health Care REIT
18500 Von Karman Avenue, Suite 550
Irvine, CA 92612
Phone Number: 888-393-8248
Fax Number: 949-679-8868