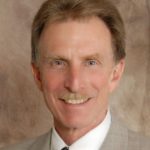 President and CEO, Mennonite Health Services Alliance
Rick has consulted widely with not-for-profit organizations for more than 25 years. He has served as President/CEO of Mennonite Health Services since 1998. Rick's current consulting work focuses on executive development, strategic positioning and planning, alliance formation, values integration, and not-for-profit board education and development.
Working ecumenically with organizations from many different faith traditions, Rick's expertise encompasses behavioral health, aging services, developmental disabilities and acute care. He works with national associations and denominational agencies and with congregations.
Rick is active in LeadingAge. He was a co-founder of the Inter-faith Roundtable—a national consortium of faith-based associations that serve health and human service organizations. Rick worked with executive leadership of Lutheran Services in America to create LUMEN Resources, providing customized consulting services. He has served on numerous boards, currently chairing the Goshen College board.
Rick's prior experience includes a vice president role with Greencroft Retirement Community where he developed a consulting division and served as a turn-around executive for a managed retirement community. He also served in a senior leadership role with the mission agency of Mennonite Church USA.
Rick is a frequent presenter at regional and national conferences and meetings such as United Methodist Association, LeadingAge, Values-based Leadership Program, Aging Services of California, Indiana Association of Homes and Services for the Aging and Friends Services for the Aging. Recent presentations include topics such as identity and values integration, leadership formation, models of governance, the CEO role in equipping the board for leadership, and the board's role in fundraising and development.
He is the co-author of Setting the Agenda: Meditations for the Organization's Soul published in 2011 with Edgar Stoesz and blogs about non-profit governance at http://mhsalliance.wordpress.com/.
Rick holds a Ph.D. in organizational leadership from Andrews University and a Master of Science in Administration from Notre Dame University. He has studied in the Master of Divinity program at Associated Mennonite Biblical Seminary.