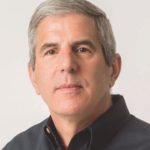 President, Love & Company
Rob Love is the president of Love & Company and leads the firm's strategic marketing planning, research and branding efforts. His diverse marketing and operations background enables him to examine clients' opportunities with a broader view, balancing short- and long-term goals with financial and organizational constraints. Rob also leads development planning projects for the firm's clients, working with development teams to plan the most appropriate product to bring to the market, including residence types, sizes, pricing, services, amenities and contract options.
In recognition of his knowledge and experience, as well as the agency's leadership position in the senior living field, Rob has been invited to speak on a variety of marketing-related topics at regional and national conferences.