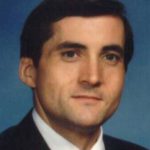 Chief Executive Officer, Health Captial Consultants
Robert James Cimasi, MHA, ASA, FRICS, MCBA, CVA, CM&AA, serves as Chief Executive Officer of Health Capital Consultants (HCC), a nationally recognized healthcare financial and economic consulting firm headquartered in St. Louis, MO, serving clients in 49 states since 1993. Mr. Cimasi has over thirty years of experience in serving clients, with a professional focus on the financial and economic aspects of healthcare service sector entities including: valuation consulting and capital formation services; healthcare industry transactions including joint ventures, mergers, acquisitions, and divestitures; litigation support & expert testimony; and, certificate-of-need and other regulatory and policy planning consulting.
Mr. Cimasi holds a Masters in Health Administration from the University of Maryland, as well as several professional designations: Accredited Senior Appraiser (ASA – American Society of Appraisers); Fellow Royal Intuition of Chartered Surveyors (FRICS – Royal Institute of Chartered Surveyors); Master Certified Business Appraiser (MCBA – Institute of Business Appraisers); Certified Valuation Analyst (CVA – National Association of Certified Valuators and Analysts); and, Certified Merger & Acquisition Advisor (CM&AA – Alliance of Merger & Acquisition Advisors). He has served as an expert witness on cases in numerous courts, and has provided testimony before federal and state legislative committees. He is a nationally known speaker on healthcare industry topics, the author of several books, the latest of which include: "Accountable Care Organizations: Value Metrics and Capital Formation" [2013 – Taylor & Francis, a division of CRC Press], "The Adviser's Guide to Healthcare" – Vols. I, II & III [2010 – AICPA], and, "The U.S. Healthcare Certificate of Need Sourcebook" [2005 – Beard Books]. His most recent book, entitled "Healthcare Valuation: The Financial Appraisal of Enterprises, Assets, and Services" was published by John Wiley & Sons in March 2014.
Mr. Cimasi is the author of numerous additional chapters in anthologies; books, and legal treatises; published articles in peer reviewed and industry trade journals; research papers and case studies; and, is often quoted by healthcare industry press. In 2006, Mr. Cimasi was honored with the prestigious "Shannon Pratt Award in Business Valuation" conferred by the Institute of Business Appraisers. Mr. Cimasi serves on the Editorial Board of the Business Appraisals Practice of the Institute of Business Appraisers, of which he is a member of the College of Fellows. In 2011, he was named a Fellow of the Royal Institution of Chartered Surveyors (RICS).