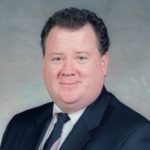 Principal, Artower Advisory Services
Scot is a Principal and founder of Artower Advisory Services. He works extensively with boards of directors and senior leadership teams at organizations that are seeking to be proactively positioned to succeed in a future of integrated care delivery models under Healthcare Reform. His background and professional experiences have included leadership coaching, group facilitation, real estate development, financial planning and analysis, project feasibility, IT decision support, commercial banking, operations and media/marketing.
As an industry advocate, Scot has either served on or been a founding member of the boards of several state and national long-term care advocacy and senior living industry trade associations. Scot is a popular presenter at industry conferences and has authored and contributed to numerous articles on a variety of industry-related topics. Scot is a Certified Public Accountant and holds a B.A. degree in economics/public administration from John Carroll University.