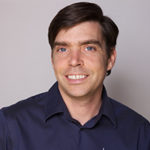 President/CEO, Suitable Technologies
Scott Hassan created Suitable Technologies with the goal of redefining presence, by giving people the power to choose when and where to be present, regardless of geographic location. Prior to Suitable, Scott founded Willow Garage, combining his belief in open source technology and his passion for bringing robotics into everyday life.
Scott has been a driving force behind some of the most influential Internet companies and projects. He was the founder of eGroups (now Yahoo! Groups) and was the key software architect and developer of Google, Alexa Internet and the Stanford Digital Library. Scott invests in start-ups that aim to make fundamental quality of life improvements for citizens around the world.