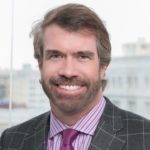 Founder and Managing Partner, Capitol Seniors Housing
Scott Stewart is the Founder and Managing Partner of Capitol Seniors Housing (CSH), a national seniors housing investment firm. CSH is a joint venture partner with one of the largest university endowments in the United States. CSH also partners with The Carlyle Group (Carlyle), one of the world's largest private equity groups with $185.0 billion under management. Both CSH and Carlyle are headquartered in Washington, D.C.
CSH was formed in the fall of 2003 with a mission to opportunistically acquire, develop and own independent living, assisted living and continuum of care retirement communities (CCRCs) in major U.S. markets. CSH utilizes third party operators to manage the facilities on a fee or joint venture basis.
To date, the company has amassed a nationwide portfolio of over 50 assets valued at over $1.0 billion. CSH has also realized a combined gross profit of $335 million for its investors with the timely sale of certain assets within a seven year period. This track record has enabled the company to post an overall portfolio IRR in excess of 52%.
Prior to forming CSH, Scott ran the Acquisitions Group for Sunrise Senior Living, one of the country's premier seniors housing service providers. Before that, he headed up the acquisitions, development and construction efforts for Homestead Village, Security Capital Group's extended-stay hotel company.
Scott serves on the Boards of the American Seniors Housing Association (ASHA) and Hopecam, a non-profit organization. He is also a member of the Urban Land Institute (ULI). Scott earned an MBA from Harvard Business School in Boston, Massachusetts and a BBA from The University of Michigan in Ann Arbor, Michigan.