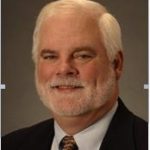 Director, Residential Communities, LeadingAge
Mr. Maag is responsible for developing and implementing public policy for Leading Age residential communities including assisted living, continuing care retirement communities (CCRCs) and senior housing. Steve also works with individual member facilities on specific issues they are facing including participating with members boards as they review and revise their strategic plans. He serves as resource for members when dealing with wide variety of legal and regulatory matters on a state and national basis. Mr. Maag serves as a liaison to LeadingAge state affiliates on assisted living, CCRC and housing issues. He also is a part of the advocacy staff at LeadingAge and works with congressional members and committee staff on public policy issues important to LeadingAge members. Mr. Maag also serves as the LeadingAge board representative to The Center for Excellence in Assisted Living and was board chair in 2010.
Prior to his current position, Mr. Maag was a member/partner with Ryan, Swanson & Cleveland PPLC., a law firm in Seattle, Washington, from 1988-2006 with a practice emphasizing on health care, primarily long term care. He represented numerous health care clients in all aspects of facility and professional licensure, Medicare/Medicaid survey/certification issues, fraud and abuse investigations, liability litigation, corporate compliance plans, certificate of need, negotiating and drafting contracts with managed care organizations, buying and selling of facilities, and general business representation.
Prior to joining the Ryan firm, Mr. Maag was Director of Legal and Regulatory Affairs with the Washington Health Care Association from 1984-1988 and a partner in Mickelson and Maag, 1978-1982
Mr. Maag has presented at numerous seminars on a national and state level on a wide variety of legal and operational issues facing long term care providers over the last 25+ years and contributed to a number of publications on a variety of health care topics. He received his B.A. Degree from the University of Washington in 1975 and his J.D. from Seattle University, School of Law in 1977.