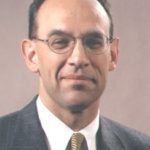 Managing Director, Baker Tilly Capital, LLP
Steve has more than 25 years of diverse corporate finance experience including mergers and acquisitions, private equity, management buyouts, and financial opinions including fairness and valuation opinions. He has completed hundreds of transactions and advisory assignments. He focuses on providing financial advisory services to technology oriented; mid and small cap public; and mid-market private companies.
Prior to joining Baker Tilly Capital, Steve was a managing director at Curtis Financial, and before that, a managing director in the mergers and acquisitions advisory practice of Fleet Boston Financial (now Bank of America). He was also a managing director and principal at Howard, Lawson & Co., a regional investment banking boutique specializing in corporate finance advisory services and valuations for middle market companies. Steve began his career in the venture capital group of Howard, Lawson & Co. where he led direct investments in emerging growth technology companies and management buyouts. He was also a principal in the merchant banking affiliate of Howard, Lawson & Co.
Steve has spoken frequently to various groups on such topics as capital markets, mergers and acquisitions, valuations of technology companies, and industry consolidation.