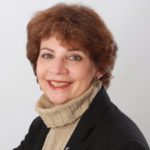 President, Brecht Associates, Inc.
Susan B. Brecht, President of Brecht Associates, Inc., has nearly thirty years of experience in providing consulting services to the retirement housing industry. She has been responsible for conducting studies and assisting clients in the planning and development of retirement communities throughout the United States. With this background and experience Susan B. Brecht has had the opportunity to not only monitor the changing forces that have continuously reshaped trends, but has been able to contribute to the growing body of knowledge that has emerged from those who survived and flourished through this period of change.
Brecht's authorship of the definitive book on planning retirement communities, Retirement Housing Markets: Project Planning and Feasibility Analysis (John Wiley & Sons 1991) established her as a leading national expert. Analyzing Seniors Housing Markets, an updated edition of this book, was published in April, 2002 by the Urban Land Institute. Most recently, she was a contributing author of Livable Communities for Aging Population by M. Scott Ball. This book, published by John Wiley & Sons in 2012 addresses design and planning for lifelong neighborhoods where healthcare and accessibility needs of residents can be met throughout their entire life cycle. She has also coauthored numerous articles that have been published in the NIC Seniors Housing & Care Journal. In 2006, she co-authored another article, "Comparing Active Adult and Continuing Care Retirement Communities: Competitors or Complements" which was published in this Journal and more recently, she coauthored articles entitled "Preparing for the Future: Trends in Continuing Care Retirement Communities". The relationships formed with her co-authors from Ziegler and Mather Lifeways Institute on Aging led to the groundbreaking national survey of Adult Children of Residents of CCRCs which was published in late 2011. Brecht was instrumental in forming the Methodology Task Force, a collaboration between leading national firms designed to provide the lending community with agreed-upon standards for conducting market studies for senior housing communities. The work of the Task Force resulted in the publication of a White Paper, "Demand Terminology: Finding Common Ground".
While many industry "experts" have come and gone, Brecht Associates, Inc., through the commitment and expertise of its leadership, has remained a leading force. Ms. Brecht has particular expertise in the areas of market analysis, establishment of design and program characteristics, market positioning and preparation of feasibility studies for the full continuum of housing and services for the elderly.
Prior to founding Brecht Associates, Inc., Ms. Brecht spent eight years with a national consulting firm specializing in the health care and real estate industries. Ms. Brecht was a national leader in that firm's retirement housing consulting practice. As such, in addition to her direct client responsibilities, she provided technical assistance to staff in the firm's offices around the country. She also represented the firm by publishing numerous articles on the retirement housing industry and by serving as faculty at dozens of conferences and seminars.