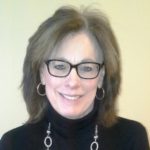 Executive Director, Cadbury Consulting
Susan Hawkins, has been in the Senior Living and Continuing Care arena for over 15 years. She was instrumental in the development of Cadbury at Home, established in 1998, and one of the first Continuing Care at Home programs in the country. Susan has served as the Director of Marketing for several large CCRC's in the New Jersey and Philadelphia regions including Cadbury at Cherry Hill. Susan is currently the Executive Director of Cadbury Consulting, working with not-for-profit organizations across the country who are looking to develop their own Continuing Care at Home program.
Susan has a Bachelor of Arts in Communications from West Virginia Wesleyan College and lives in Southern New Jersey with her husband and family.