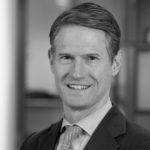 Managing Director, Cain Brothers & Company, LLC
Todd Rudsenske co-leads Cain Brothers' Behavioral Health Advisory practice and leads the Firm's Financial Sponsors and Corporate Private Placement Advisory practices. Mr. Rudsenske joined Cain Brothers in 2003 and has over 20 years' experience advising private and public companies in a variety of merger and acquisition, capital raising, and strategic advisory transactions. Mr. Rudsenske's notable transactions include the sale of Foundations Recovery Network to N Pritzker Capital Management, the sale of Remuda Ranch to The Meadows, the sale of US Community Behavioral to Bregal Partners, the sale of Camelot to Sequel, and CRC Health Group's acquisition of Habit Opco. He is a frequent speaker on the subject of private equity investment in the healthcare sector and has also authored or co-authored several articles on the business of healthcare, one of which was published by Health Affairs.
Prior to joining Cain Brothers, Mr. Rudsenske was at Merrill Lynch in that firm's Palo Alto office specializing in equity private placements. Prior to that, Mr. Rudsenske was in Merrill Lynch's New York office where he was focused on healthcare mergers & acquisitions for not-for-profit organizations. Prior to Merrill Lynch, Mr. Rudsenske was in Ernst & Young's Corporate Finance Group, focusing on executing strategic transactions for that firm's healthcare clients. He began his career on the audit staff of Ernst & Young in Dallas.
Mr. Rudsenske earned a BBA in Finance and Accounting from Texas A&M University and earned his MBA from the Columbia Business School. Mr. Rudsenske is also a Certified Public Accountant.