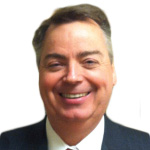 Managing Director, Berkery, Noyes & Co., LLC
Tom is a Managing Director at Berkery, Noyes & Co., LLC with 20 years' experience in investment banking and Finance/Public Accounting. Tom focuses principally on mid-market healthcare M&A transactions and leads BNC's healthcare practice. He joined BNC in 2000 from prior positions including 2 years at VSS, a media buyout fund and 7 years at Ernst & Young.
Some of his recent notable transactions include: Sale of Oakstone Publishing to Ebix; Sale of Amirsys to Elsevier; Sale of Recorded Books to Wasserstein & Co.; Sale of HCPro to BLR; Sale of Compliance Week to the Wilmington Group; Sale of NetLearning to HealthcareSource; Sale of ExitCare to Elsevier; Sale of Therapeutic Research to Francisco Partners; Sale of select UBM assets (CME LLC) to HMP Communications; Sale of HW Wilson to EBSCO Publishing; Sale of select UBM assets to strategic buyers; Sale of MedPage Today to Everyday Health; Sale of Ascend Media Holding divisions to various buyers; Sale of UpToDate to Wolters Kluwer; Sale of Harris Connect to The Wicks Group; Sale of Princeton Media Associates to HMP Communications & NACCME; Sale of HCPro Holdings, Inc to Halyard Capital; Sale of CenterWatch/NEIRB, a division of Thomson Healthcare, to Jobson Medical; Sale of HMP Communications to Alta Communications; Sale of Complete Healthcare Communication to MediMedia/Vestar Capital Partners; Sale of American Health Consultants (A Thomson Corporation unit) to The Thompson Group, Current Medicine Group sold to Springer Science+Business (Cinven); Physicians' Education Resource and Cancer Information Group sold to Providence Equity; The Wicks Group acquisition of DesignWrite; Exeter Capital sale of Facts on File to VSS; HMP Communications' acquisition of Multimedia Healthcare / Freedom, LLC; Weaver Publications sold to Prospect Partners; Cliggott and The Oncology Group sold to United Business Media/CMP; Natural Physicians DataSource LLC sold to WebMD; Audio Adventures sold to Haights Cross Communications LLC; Boxer Learning sold to Pearson Education; sale of Springhouse Corporation to Wolters Kluwer NV.
Tom holds a B.S., Accounting, from SUNY Binghamton and an M.B.A., Fordham University. Tom is also a Certified Public Accountant.