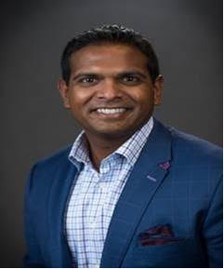 Senior Vice President, Acquisitions & Development, Omega Healthcare Investors
Vikas Gupta is Senior Vice President of Acquisitions & Development and has served in this capacity since April 2015. Mr. Gupta is involved in acquisitions, construction, and capital expenditure activity, overseeing a team of investment professionals, while being one of the primary contacts for operator relationships at Omega.
From 2003 to July 2011, Mr. Gupta served in various roles at Capital Source Finance, most recently as a Sr. Loan Officer/VP, where he oversaw a portfolio of healthcare assets. He also currently serves as a Board Member for the Foundation for International Medical Relief of Children ("FIMRC") and the Alzheimer's Association of Maryland.