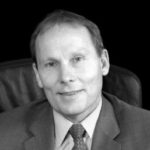 Managing Director, Cain Brothers
Bill has been involved in all aspects of post-acute care services and senior living facility development and system integration. Since joining Cain Brothers in 1998, Bill has obtained over $4.1 billion in both tax-exempt and taxable financings for his primarily nonprofit clients and has executed over two dozen acute-post-acute provider affiliations.
Prior to joining Cain Brothers, Bill led a turn-key development firm undertaking start-up and major facility and major CCRC expansion projects for nonprofit senior living providers and hospitals. Knowledgeable of post-acute operations, Bill has served as a turn-around advisor for a number of failed retirement communities, skilled nursing and home health agencies. He has particular expertise in the financial enhancement of under-performing CCRC facilities and services through joint venturing those assets with hospital systems and with key constituency group sponsors.
Bill works closely with a number of regional hospital systems in building and financing their post-acute care delivery systems. His hospital-linked development and financing efforts have included SNFs, assisted living facilities, CCRCs, PACE centers, and acute rehabilitation and long-term care hospitals. He also serves as development advisor to nonprofit CCRC owners seeking to reposition or grow their existing facility and in-home care services portfolios.
Bill grew up in Chicago and received a BA in economics from the University of Illinois and an MA in Public Policy and Administration from the University of California at Berkeley.
Contact Information