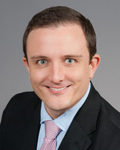 Managing Director, CBRE, Inc.
Zach Bowyer, MAI is a Managing Director for CBRE Valuation & Advisory Services and National Practice Leader for the Seniors Housing & Healthcare Group. Specializing in the seniors housing and healthcare sector for over nine years, Zach has completed over $20 billion in aggregate valuations and consulting assignments nationally, specific to the seniors housing and healthcare space.
Zach has also worked with other asset classes including multifamily, office, and industrial. His experience includes valuations, market studies and feasibility analyses of single-asset to large portfolio transactions throughout the United States. Clients served include a broad base of local and national investment firms, property owners, development and operating companies, commercial and investment banks, insurance companies and REITs. Zach began his career in commercial real estate as a Commercial Real Estate Analyst at a regional bank based in Tampa, Florida. Prior to joining CBRE, Zach worked as a Director for a national seniors housing specialty firm, managing their operations in the northeast United States. Zach graduated from the University of Florida with a major in Business Finance and a minor in Food and Resource Economics.
Zach currently serves on the Board of Directors and is the Government Relations Chair for the MA Chapter of the Appraisal Institute. He volunteers on the Advisory Committee for the Hope Funds for Cancer Research, a foundation committed to the investigation of innovative cancer treatment and detection for the most difficult-to-treat and understudied cancers.